The company is the beating heart of the CCNR. The dancers present a highly engaged form of artistic expression that permeates the entire project. The company continually explores different directions, and presents Yuval's repertoire. It embodies the desire to give birth to daring creations that reflect in-depth work on the writing of movement and strong relationships with music and acoustic research.
The CCNR tours both in France and internationally with its repertoire and site-specific projects, offering audiences unique experiences. The company and its collaborators have been invited to numerous prestigious dance venues, and have left a lasting impression with their powerful pieces and bold performers.
"I am convinced that important works require a strong complicity between the creator and his dancers. This art of the instant and the embodiment of the work are deeply connected to the sensitive medium, the dancers." 
Yuval Pick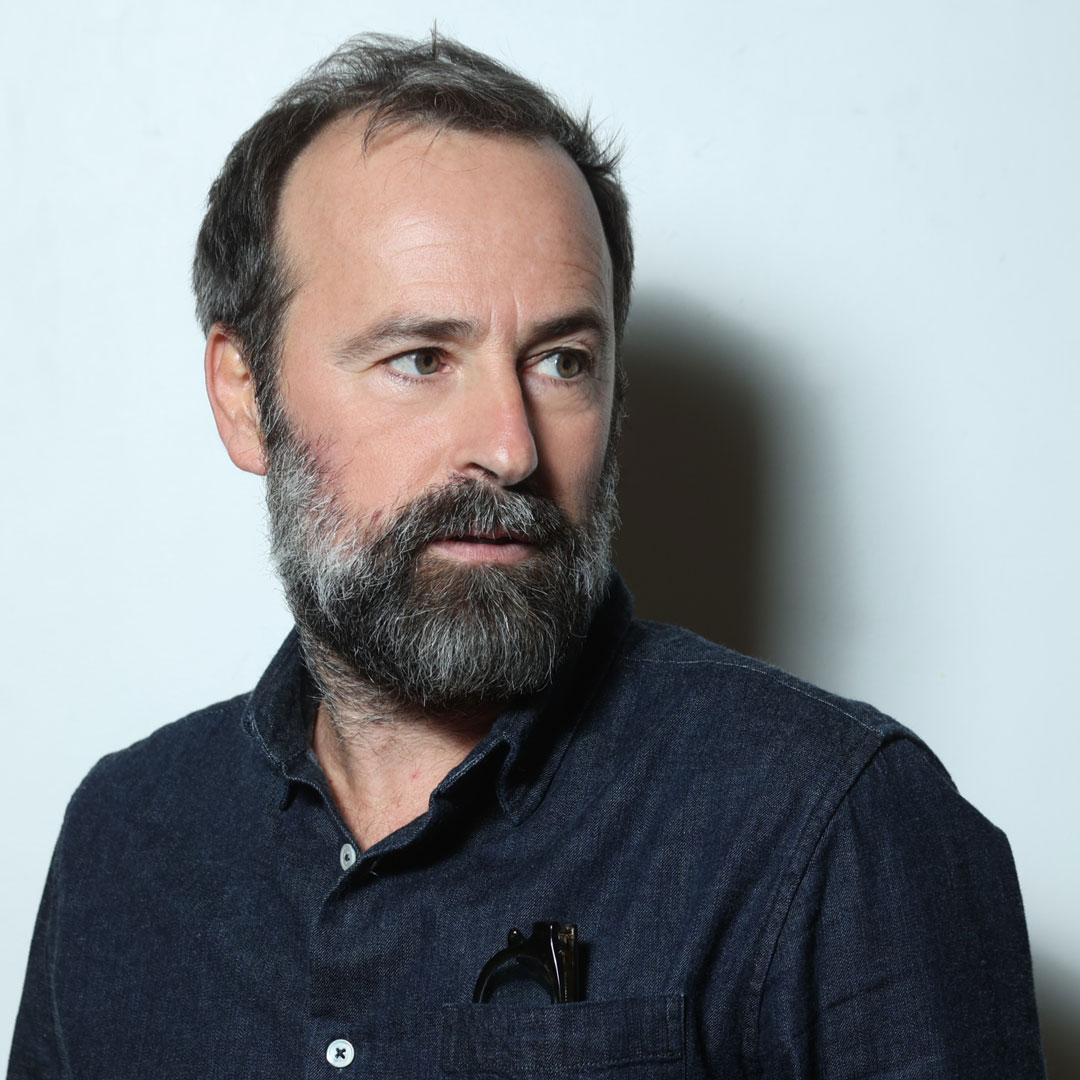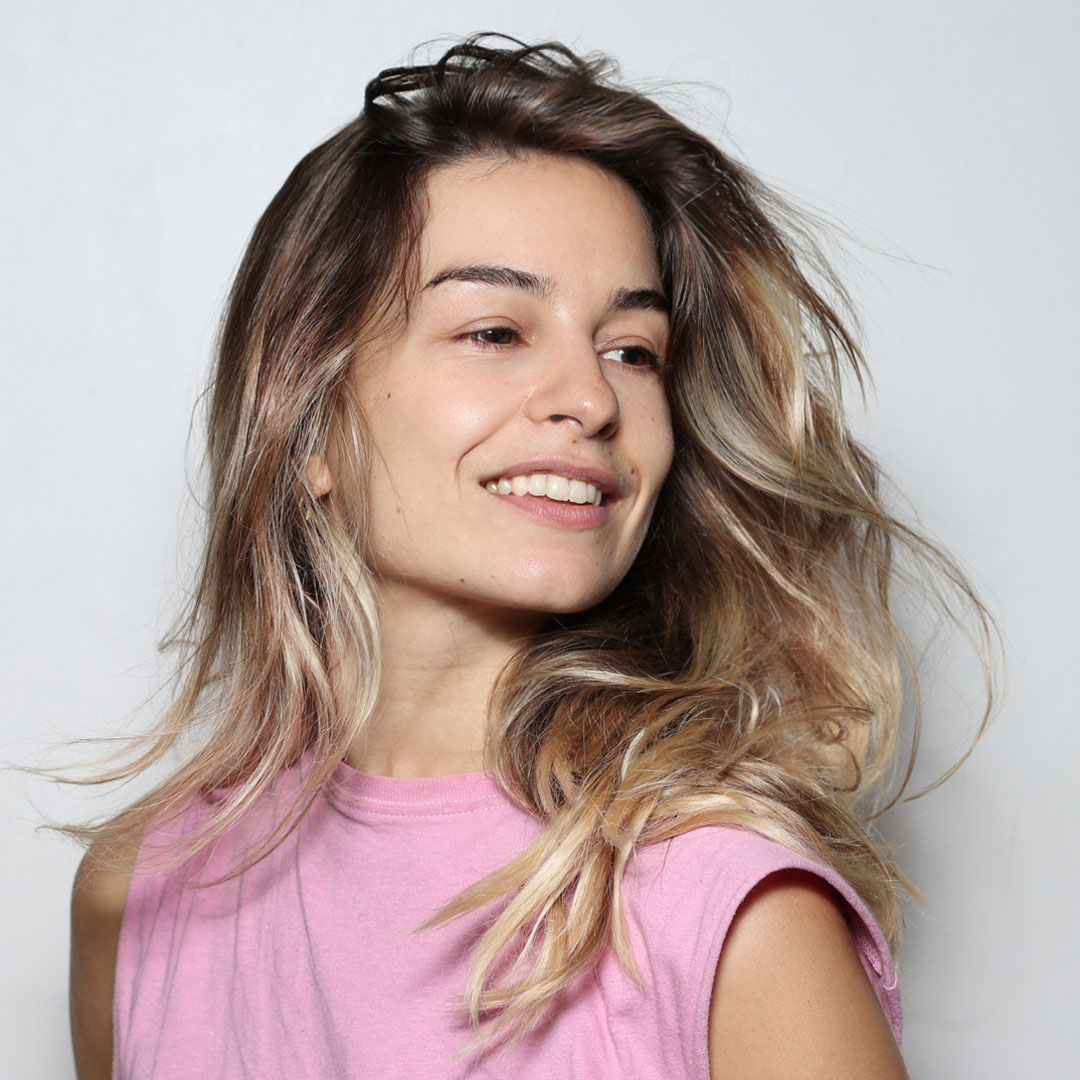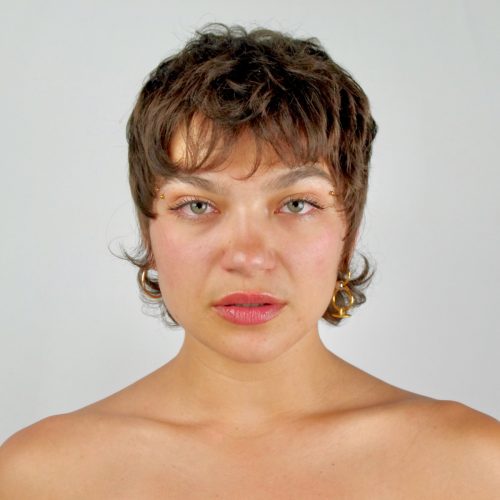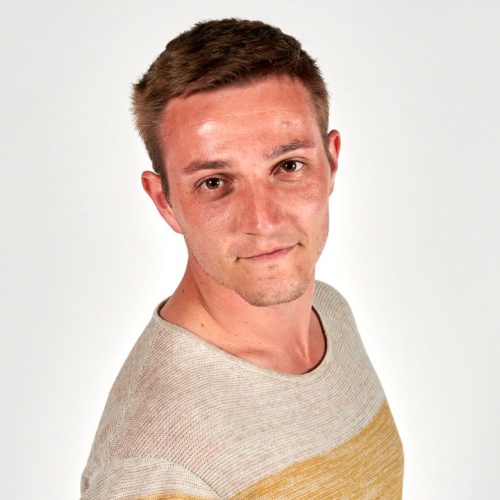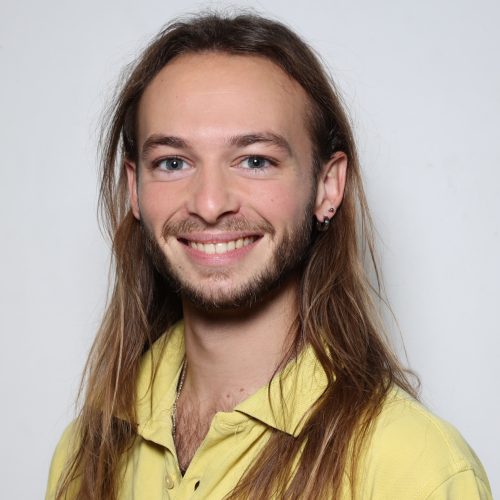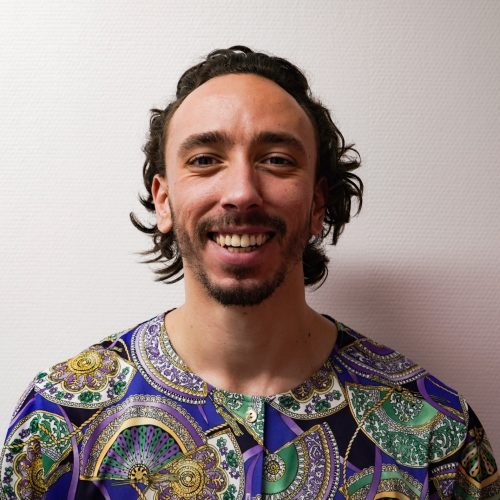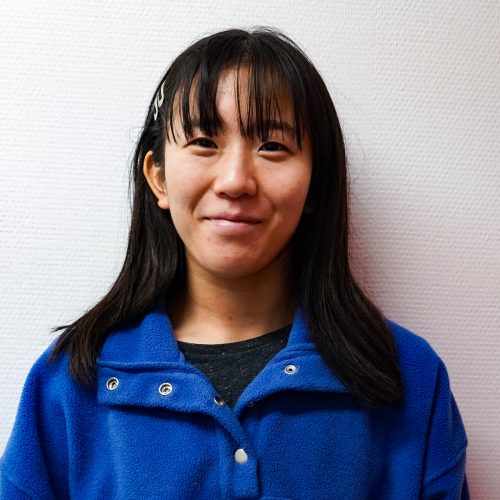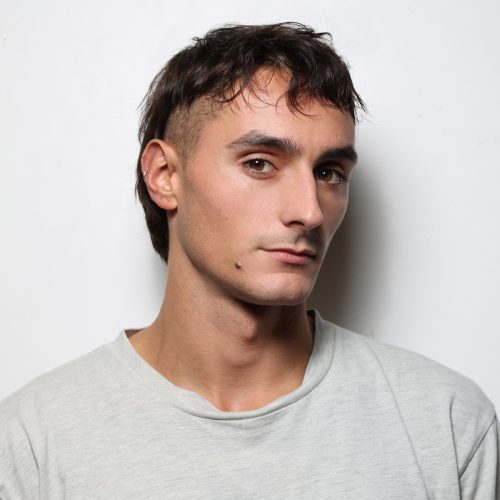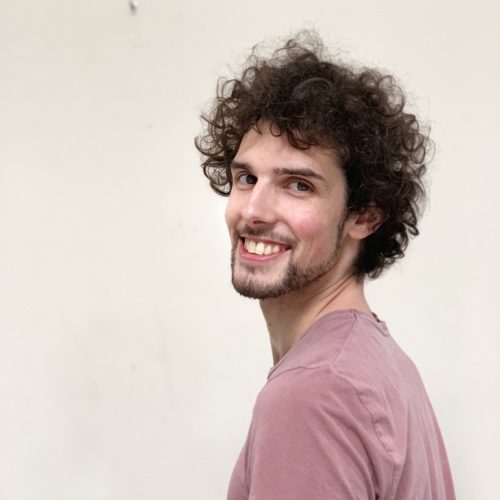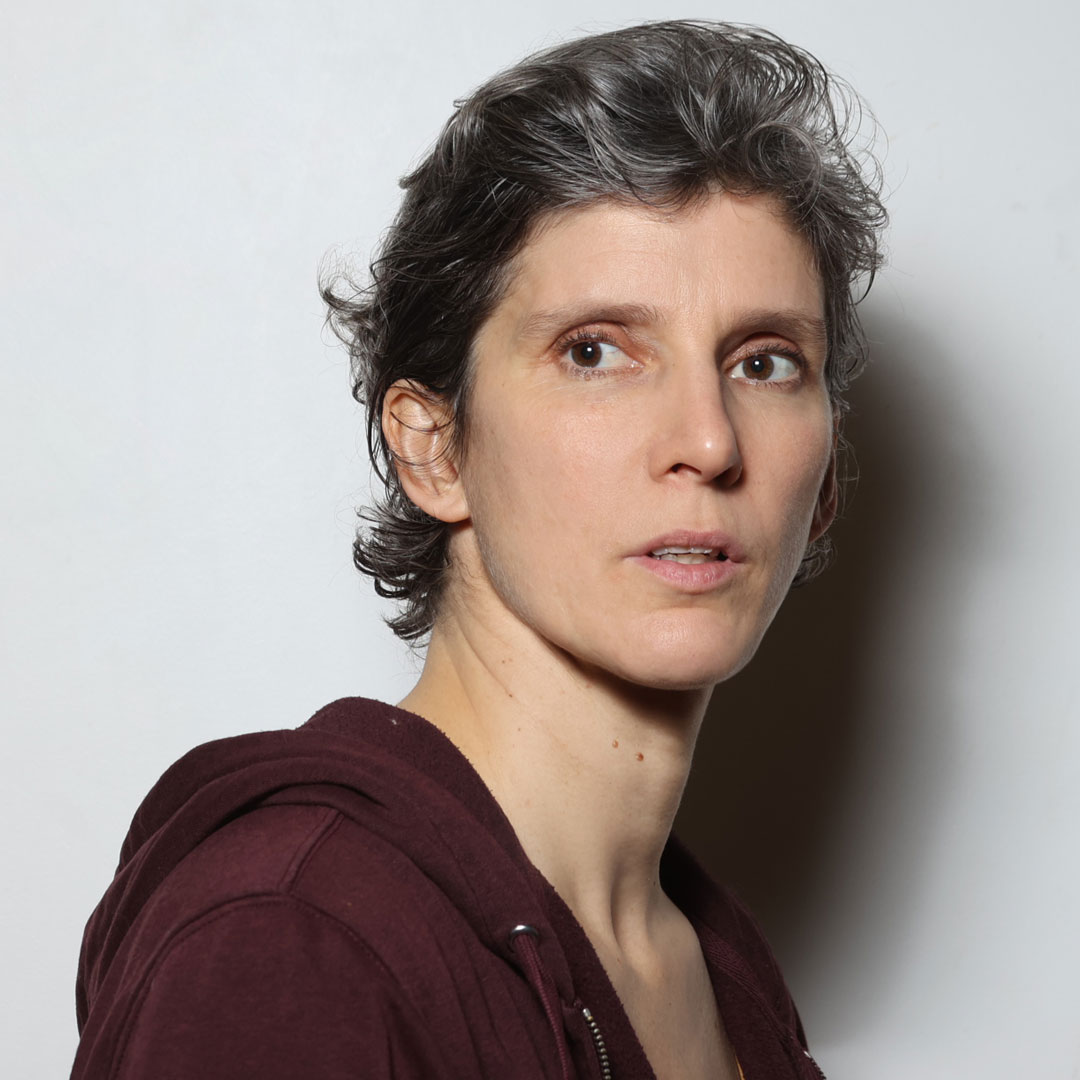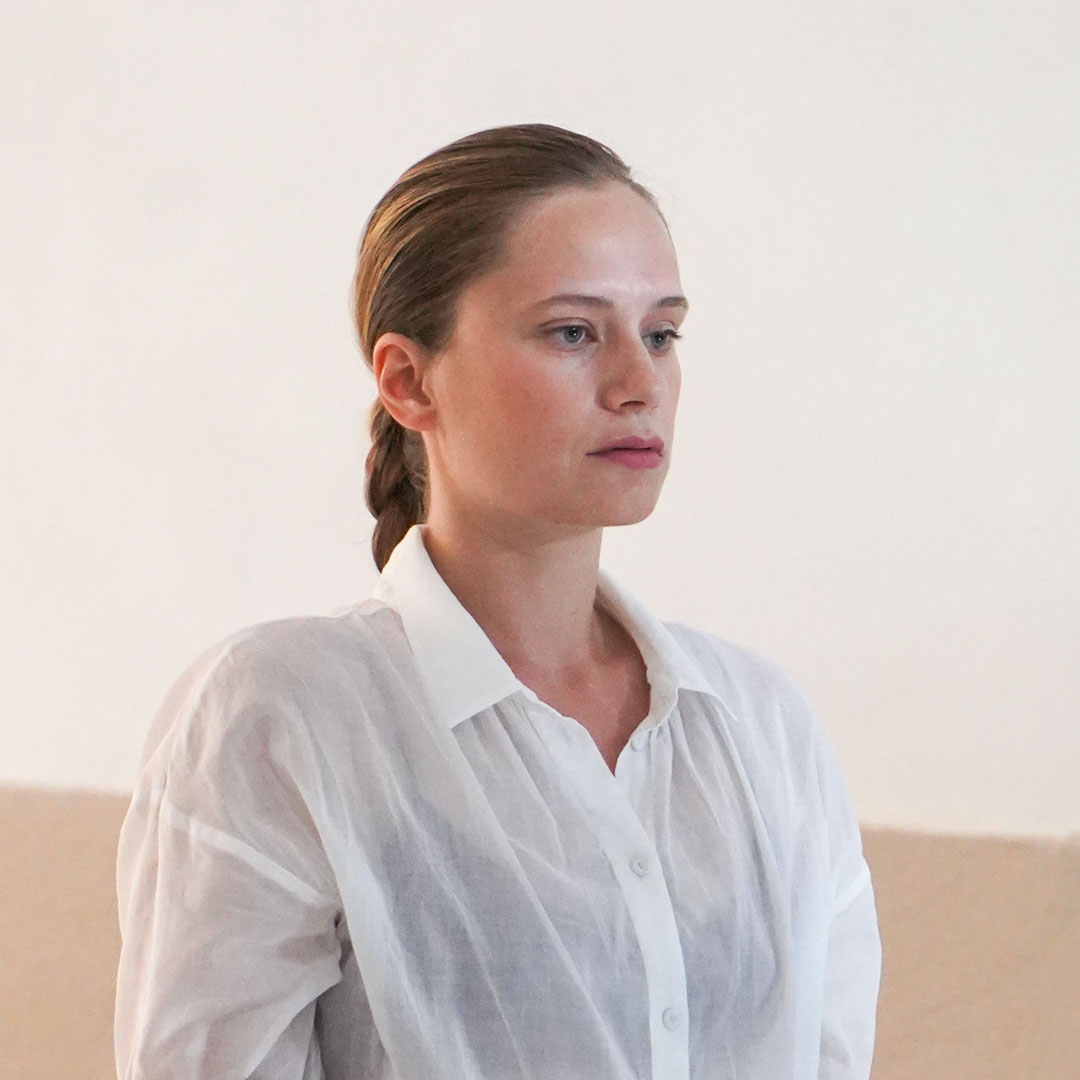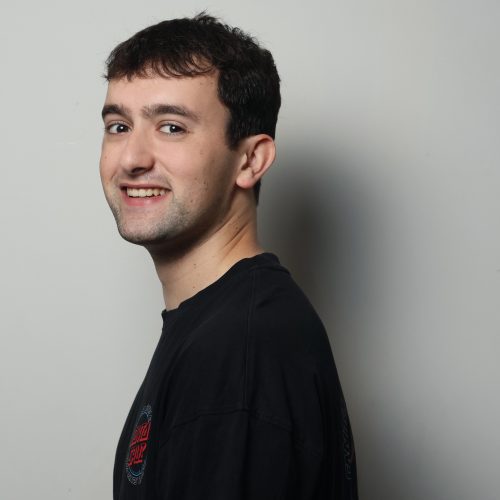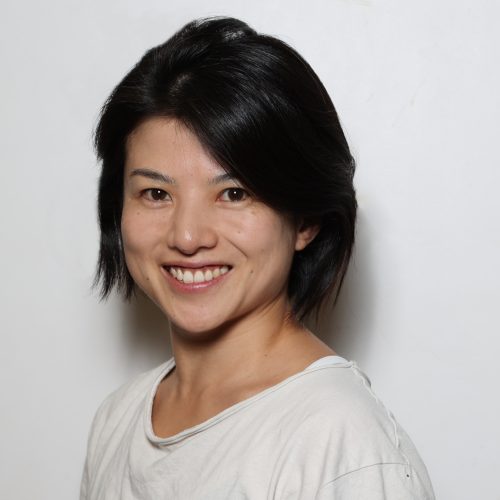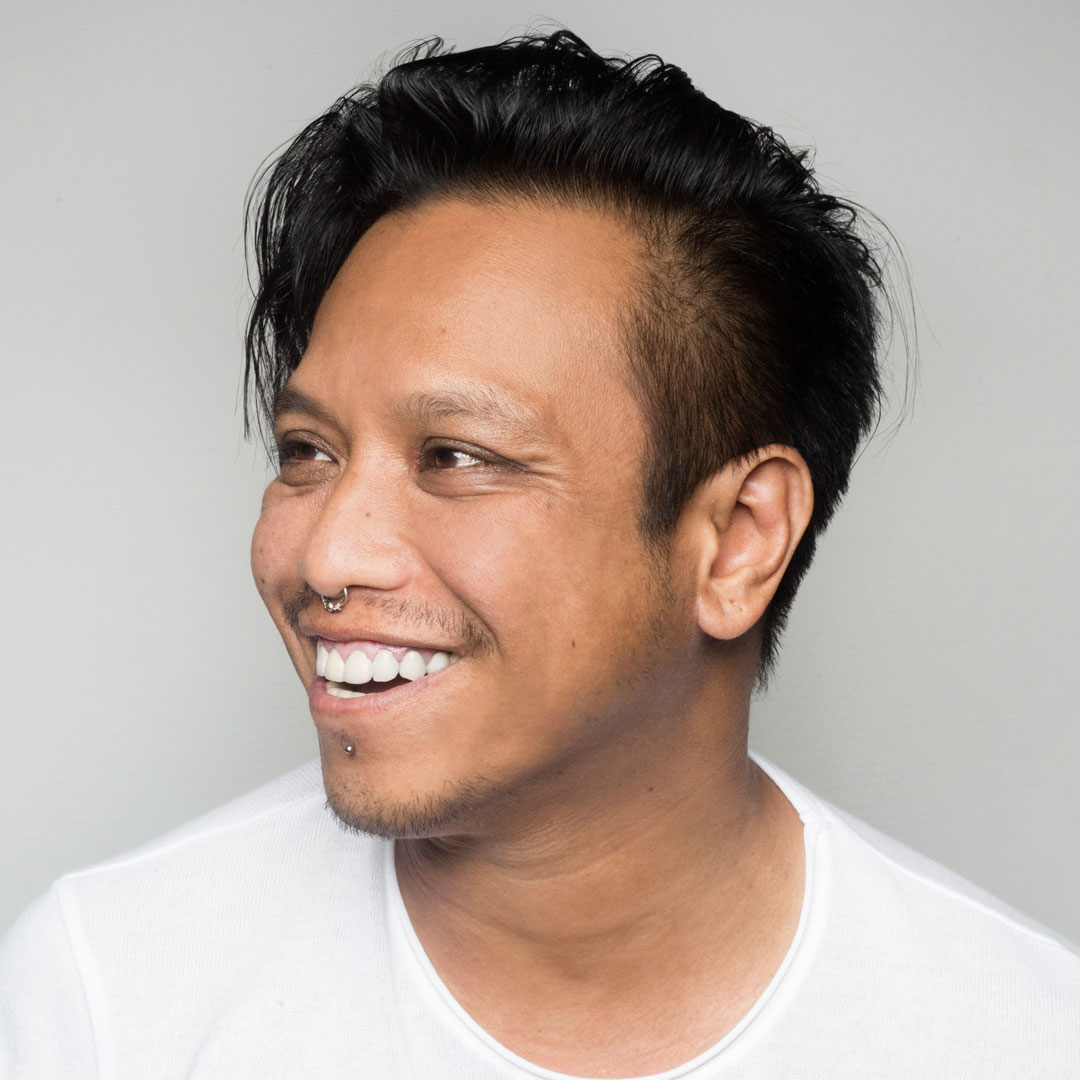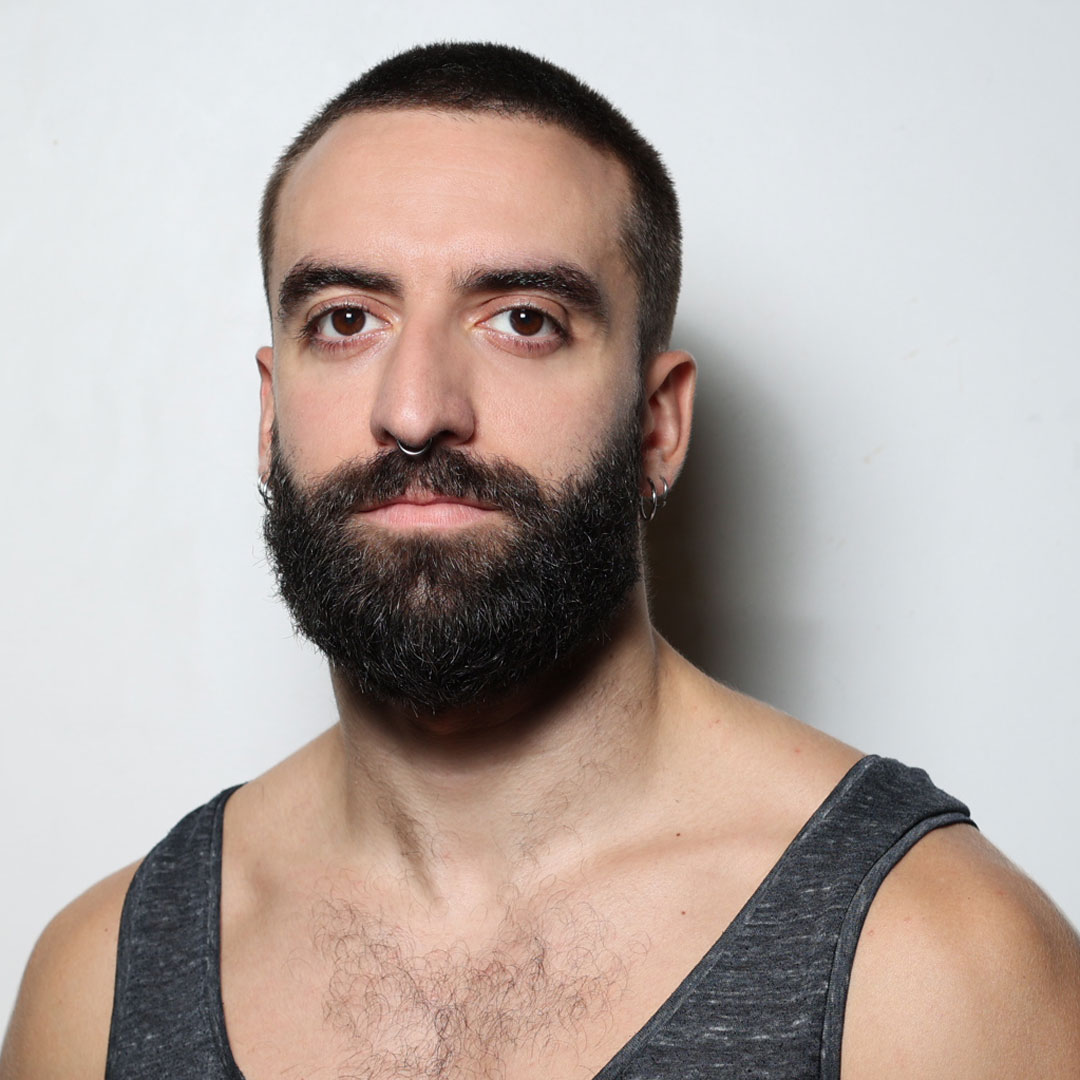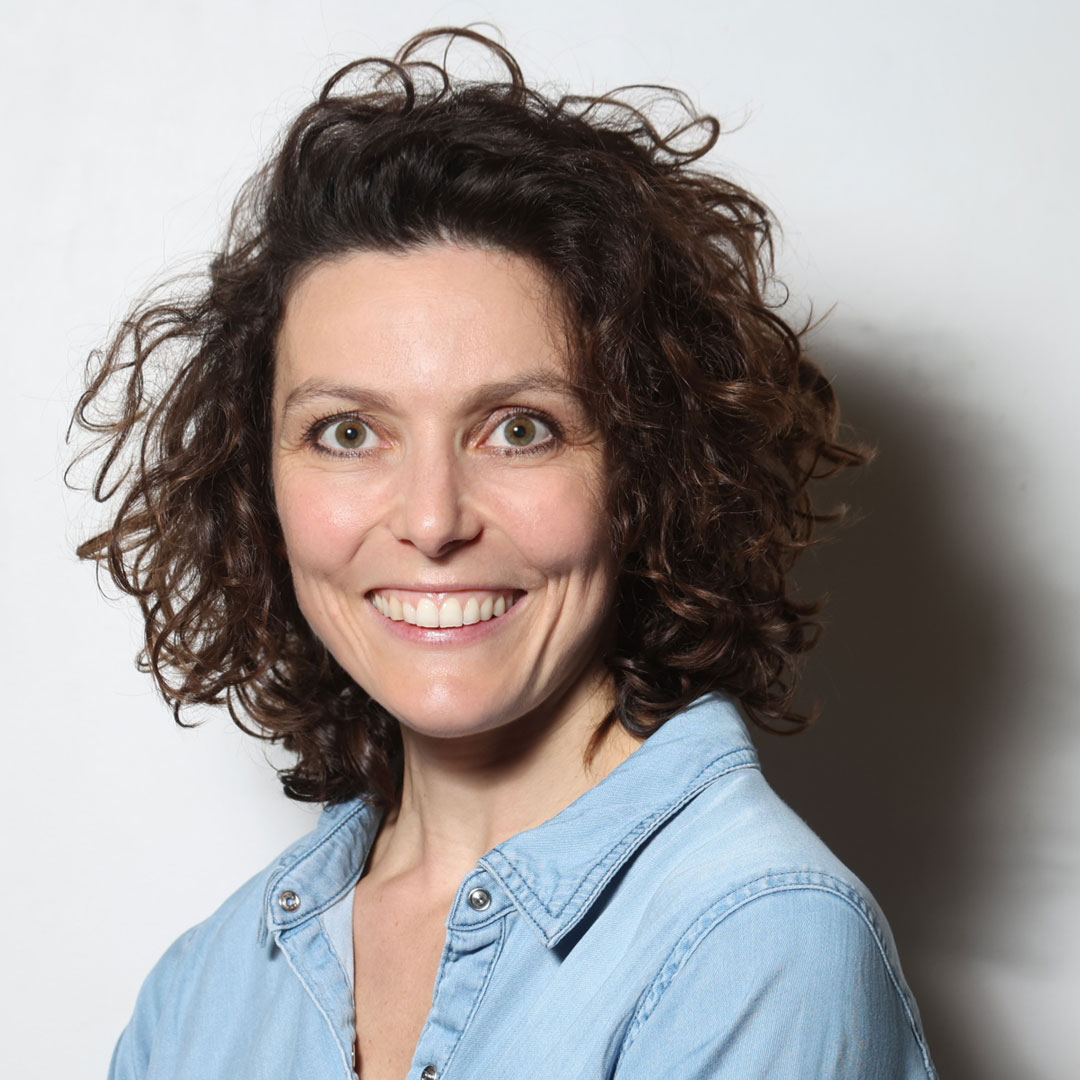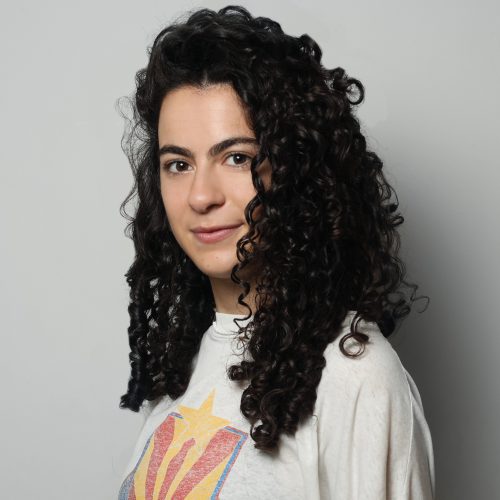 Gilles Baron
Born in 1971, Gilles entered the movement with the figure of Fred Astaire as his impetus. Tap dancing, jazz, classical and contemporary are his first motors.
He then began a career as a performer for numerous choreographers in France and abroad (Pierre Doussaint, Serge Ricci, Yvann Alexandre, Rainer Behr, Guilherme Botelho, Rui Horta, Samuel Mathieu, Emmanuelle Vo-Dinh). In parallel to his work as a performer, Gilles founded his company in 2004 in New Aquitaine.
Julie Charbonnier
Julie studied at the CNSMD – National Conservatory of Music and Dance in Paris from 2010 to 2013 before training in contemporary dance at P.A.R.T.S. in Brussels. She joined the permanent company of the CCNR/Yuval Pick in August 2014 for a new production of loom.
Julie performs the entire repertoire of the company and teaches Yuval Pick's Practice method to professionals and non-professionals. In 2020, she became a freelancer and collaborated on several projects with the Collectif Es (Loto3000, Jean-Yves Patrick and Corinne, FIASCO), as well as with Noé Soulier, director of the CNDC in Angers, on a revival of The Waves. Finally, she participates in her latest creation, First Memory.
Noémie De Almeida Ferreira
After training at the Conservatory of La Rochelle, Noémie spent a year with the Atlantique Ballet Contemporain. From 2016 to 2018 she continued her studies as a dancer with the Geneva Junior Ballet.
In October 2018 she joined the CCNR/Yuval Pick as a freelancer for Vocabulary of need, and became a permanent dancer with the company in May 2019.
Photo © Walid Zouad
Thibault Desaules
Thibault studied at Codarts School in Rotterdam from 2010 to 2014. In his final year he joined the Introdans Ensemble for Youth company.
He joined the ICKAmsterdam company in the Netherlands, directed by Emio Greco and Pieter C. Scholten, in collaboration with the Ballet National de Marseille. He dances freelance at the Korzo Theater in The Hague, before joining the permanent staff of the CCNR/Yuval Pick company from 2017 to 2021. While freelancing, Thibault continues his collaboration with the CCNR as a performer and transmitter of the Practice method. Today, he co-directs the Compagnie Vigousse with Zoé Lecorgne
Axel Escot
From 2007 to 2018, Axel practices Twirling-Bâton in Draguignan (Var), an artistic discipline combining stick handling, gymnastics and choreography. From 2016 to 2019, he studied at the University of Aix-Marseille in Geography and Planning. At the same time, from 2017 to 2019, he begins his regular contemporary dance classes at the Conservatoire Régional Darius-Milhaud in Aix-en-Provence.
After a Bachelor's degree and a Certificate of Choreographic Studies, he joins the Geneva Junior Ballet from 2019 to 2021. In October 2021, Axel joined YuPi, the young company of the CCNR/Yuval Pick. In this context, he performs Having Fun by Jérôme Oussou and Pazaz – ici ça danse by Yuval Pick. In 2022, he joined the cast of Yuval Pick's new creation.
Guillaume Forestier
Guillaume trained with various organisations including CRD and Force Jazz Dance Company, before entering the CNSMD – National Conservatory of Music and Dance in Lyon in 2014.
Graduating in 2018 after his last year of CNSMD's Jeune Ballet, he met Yuval Pick and joined his permanent company until the end of 2020. Today, still a performer in some pieces, he is also a transmitter of his method Practice. He also enters the company Ma', directed by Marion Alzieu and the company Vigousse co-directed by Thibault Desaules and Zoé Lecorgne. Since 2021, he directs La Fiévreuse, and works on two first creations, presented during the 2022/2023 season.
Mio Fusho
Mio started dancing at the Inoue Yoshiko Ballet School in Japan. From 2012, she continued her studies in France at the École Nationale Supérieure de Danse de Marseille. In 2017, she joined the Conservatoire National Supérieur de Musique et de Danse (CNSMD) in Lyon, from which she graduated in 2021.
In October 2021, Mio joined YuPi, the young company of the CCNR/Yuval Pick. In this context, she performs Having Fun by Jérôme Oussou and Pazaz – ici ça danse by Yuval Pick.
Alejandro Fuster Guillén
From 2017 to 2019, Alejandro studied at Codarts Hogeschool voor de Kunsten, after a first formation at Angela Bruno Dance Factory. Then he trained at Konzert Theater Bern. He played pieces from the repertoire of Martha Graham and Hofesh Shechter. He finally joined the permanent company of the CCNR/Yuval Pick in July 2021.
Andrés García Martínez
Andrés García Martínez began his classical dance training at the Conservatory of his home town, Zaragoza (Spain), and went on to study contemporary dance at the University of Music and Performing Arts in Frankfurt am Main.
In 2014, he became a member of the Folkwang Tanzstudio, directed by Rodolpho Leoni, then in 2015, he joined the Ballet National de Marseille, directed by Emio Greco|Pieter C.Scholten. Since 2019, he has been working as a freelance performer with several companies, including Yuval Pick (CCNR), Samir ElYamni (BabelDanse), Jai Gonzales (UnterwegsTheater), Hiya Compagnie (Dalila Belaza) and as an associate artist at the Théâtre des Calanques.
Photo © DR
Céline Gayon
A graduate of the "Pina Bausch" dance school (1995-2000), Céline has developed a parallel work of contact dance in a fluid and powerful relationship with the ground, which is a constituent of her dance.
She has danced for Malou Airaudo, Samir Akika, Christine Bastin and the Nadja Company between France and Germany. Today she is the choreographer of C.A.R.G.O. and develops international projects. Céline also dances with La Tarbasse, the collective Sauf le Dimanche. Holder of a D.E. in Dance Teaching (2003), she teaches contemporary dance.
Fanny Gombert
An eclectic performer, Fanny began her career in New York. After the Martha Graham Dance company, she chose contemporary dance in France and joined the CCNR/Yuval Pick as a freelance dancer in October 2018.
She still works today for choreographer Yuval Pick on the piece Vocabulary of need, as well as for Fabrice Guillot within the vertical dance company Retouramont. Since 2018, she has been creating her choreographic pieces inspired by traditional elements from Aveyron, where she is originally from and where her company is based.
Simon Hervé
Simon began his dance training with Véronique Riehl in Brittany (France). He attended the La Rochelle Conservatory in 2015 and the Conservatoire National Supérieur Musique et Danse (CNSMD) in Paris in 2017, where he worked on repertory pieces and creations by Stéphanie Lake, Boris Charmatz, Tatiana Julien, Yvonne Rainer, Yuval Pick and other artists.
After graduating from the CNSMD in Paris in 2021, Simon joined YuPi, the young company of the CCNR/Yuval Pick in October. Within this framework, he performs Having Fun (2022) by Jérôme Oussou and Pazaz – ici ça danse (2020) by Yuval Pick. In 2022, he joins the cast of Yuval Pick's new creation.
Madoka Kobayashi
Madoka studied at the Showa School in Japan from 2003 to 2005, then entered the Rambert School in England where she remained until 2008. In 2006 she joined the Realm Dance Company in London followed by the RODA Company in Leeds. She entered the CCNR/Yuval Pick when it was created in 2011. She performs the entire repertoire of the company and teaches Yuval Pick's Practice method to professionals and non-professionals.
Ernest Sarino Mandap
Né aux Philippines, Ernest commence les claquettes à 9 ans. Il débute sa carrière de danseur classique au sein du Ballet Philippines. C'est l'un des tous premiers danseurs de Moriones d'Agnès Locsin, En passant par de Redha Benteifour et Les Indomptés de Claude Brumachon. Peu après son arrivée en France, en 1992, il intègre le Jeune Ballet de France à Paris, puis le Centre Chorégraphique National de Nantes, direction Claude Brumachon-Benjamin Lamarche, avec lequel il se produit dans plus de 57 pays.
In 1998, he received the price of the jury at the Paris International Dance Competition at the Theatre Champs-Elysées. First prize on the 5th Choreographic Competition in Spain (2010) and Best choreography in a musical production in Manila (2018).
Ernest is currently working on new creations with the CCNR/Yuval Pick, NGC25 Hervé Maigret, Claude Brumachon-Benjamin Lamarche. He's choreographing for the Conservatoire de La Rochelle, Centre Chorégraphique James Carlès, and in parallel he's working as a photographer and videographer.
Adrien Martins
Adrien has always loved to move and express himself through dance, but it was in a dance school in the 20th arrondissement of Paris, where he is originally from, that at the age of 6, he began classical dance.
He then joined the Paris Opera School of Dance, then the Paris National Conservatory of Dance and Music. In parallel to his academic training, he created with his sister Alice Martins, dancer and architect, the duo A au carré, in which they freely create performances.
At the age of 19, he left for Barcelona to join the Jove IT DANSA company where he danced pieces by Ohad Naharin, Sidi Larbi Cherkaoui and Alexander Ekman, among others. He continued his career as a dancer with Project Sally in the Netherlands. In 2014, he returned to France and was hired at the CCN of Rillieux-la-Pape, directed by Yuval Pick. Since April 2019, freelance dancer, Adrien continues his research, collaboration with his sister and other artists, such as Alban Richard and Simon Feltz.
Francesca Mattavelli
Born in Italy in 1980, Francesca Mattavelli graduated from La Scala Theatre in Milan in 2000. She then joined the great European ballets as an interpreter: Englsih National Ballet in London, Maggio Musicale in Florence, Ballet of Turin and, from 2005, the Ballet of the Opera of Lyon.
Since 2014, Francesca has worked as a freelance artist with choreographers such as Catherine Diverrès (Penthésilées), Richard Siegal (The Bakery, Forsythe Company), Otto Ramstad and Olive Bieringa, Yuval Pick…
Jade Sarette
Jade started classical dance at the Conservatoire de Sarzeau, where she also studied jazz dance and theater. From 2013 to 2017, she joined the Conservatoire Régional de Nantes, specializing in classical dance. After her baccalaureate, she was admitted to the Conservatoire National Supérieur Musique et Danse (CNSMD) of Lyon in the contemporary dance program and obtained her diploma in June 2021.
In October 2021, Jade joined YuPi, the young company of the CCNR/Yuval Pick. In this context, she performs Having Fun by Jérôme Oussou and Pazaz – ici ça danse by Yuval Pick. From 2022 to 2023, she performs two other pieces from the repertoire, Vocabulary of need and FutureNow.
Sharon graduated from the Movement Notation Department of the Rubin Academy of Music and Dance in Jerusalem. She continued her studies at the Université Lumière in Lyon in 2013, where she obtained her Master's degree. She founded the group DSF / Danser Sans Frontières in Rillieux-la-Pape, and in 2015 led and produced the Passerelles project with the CCNR. She has been Yuval Pick's choreographic assistant since 2014.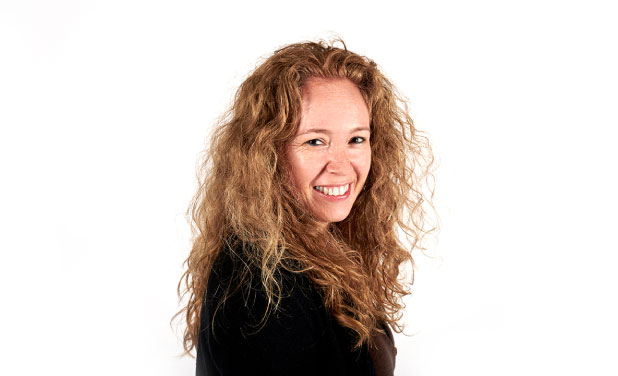 Paul Andriamanana studied design at ESAA Duperré before joining the costume design department at ENSATT in Lyon from 2013 to 2015. During this period he met dance costume designer Dominique Fabrègue, who became his long-term teacher.
After designing costumes for the theater (Théâtre des Lucioles, Anne-Laure Liégeois), he returned to dance and began collaborating with the CCNR in September 2016 by repurposing the costumes from several pieces by Yuval Pick. He designed his first creation for contemporary dance in October 2017 with Collectif ES, then assisted Ettore Lombardi on Acta est Fabula by Yuval Pick, first performed in 2018.
He won the first edition of the "Création en Cours" competition in 2016, which enabled him to write his first piece, MARCHER, for a hundred children. He also participates in CCNR's cultural initiative project in schools.
Sébastien trained in Lyon in 1992 and went on to assist several lighting engineers, also working as a manager for various companies. In 1999 he designed his first lighting for Maryse Delente's dance company, for the piece Barbe bleue at Ballet du Nord, the start of a long collaboration that has produced 16 lighting projects. In the meantime he became the light designer for a number of dance and theater companies including Alessandro Sciarroni, Shonen company, Sandrine Anglade company and Das Plateau.
Sébastien also likes to express himself through more personal creative work. He has created lighting for several festivals: Lyon in 2004, Poitiers and Leipzig. Creations such as Eolights, L'Homme Digital, Oriflammes and Caprice, created for Lyon festival of light, have a monumental character and aim to shake up the urban landscape. Others, like Illusion in Poitiers cathedral, change the public's perception of the architecture that is the focus of his work. 
Max is a guitarist specializing in jazz, rock, industrial and experimental music. He studied instrumental and acousmatic composition at the CNR in Lyon, where he began his work on interactive musical creation tools.
He is particularly interested in sound synthesis and real-time transformations for contemporary music, and joined the staff of Grame, Centre National de Création Musicale in Lyon as Digital Music Director, assisting composers in residence in creating mixed works. Max also collaborates with IRCAM on musical productions and research topics.
While most of his work focuses on creating contemporary music, since 2001 he has also worked with video processing tools, sensors and light-music interactions for live performances, focusing on dance. He creates electroacoustic work and sound spatialization systems, notably for Yuval Pick at the CCNR.
Gabrielle Marty studies applied arts in Paris in ENSAAMA Olivier-de-Serres, and Fashion design in ESAA Duperré. Then she moves in Lyon where she joins ENSATT for a master of stage costume design. She is graduated in 2017 with a work on urban walk.
She signs costumes for theatre (Dominique Pitoiset, Anne Barbot, Pablo Jacob), circus (Mathurin Bolze and the Cie MPTA), but mostly for dance (Yuval Pick, Romain Bertet, Lily Brieu, Louison Valette, Guillaume Forestier, Cie MF). She collaborates regulary with the Cie iel about gender questions. In 2017, she co-creates the Collectif Les Immergés, which works on immersive theatre.
In the same time, she studies classical piano in Conservatory of Alfortville, then in the Regional Conservatory of Lyon, where she get a Musical Studies Degree in 2018. She works actually on her first  project for stage : a trio for an actor and two pianists, called Itinéraire d'un corps, for which she wrote text and music. 
These choices are the way for her to feed reflexions on the border of many disciplines : body, text and music, she dreams about plurial and opened process of creation.
After she graduated from the School of Fine-Arts in Rennes and ENSATT in Lyon, Bénédicte worked in dance, theater and visual arts. She assisted artists such as Jan Kopp, Nicolas Floc'h and Gilles Touyard. She recorded and produced videos for several pieces by Alain Buffard. Since 2004 she worked as a set designer for directors A. Fichet, M. Bachelot, G. Gregory-Fornet and the Théâtre Folle Pensée.
She also collaborated with the following contemporary directors and authors: Myriam Marzouki, Christine Letailleur, Charline Grand, Marie-Laure Crochant, Julien Lacroix, Dany Simon, Coraline Cauchi and the Lumière d'Août collective, with whom she continues to work.
Michel was born in Paris in 1951. He was appointed director of the Théâtre du Point du Jour in January 1995, with André Guittier. He has performed in productions by Agathe Alexis and Alain Alexis Barsacq, Anne Alvaro, Michel Berto, Antoine Bourseiller, Gilles Chavassieux, Jean-Christian Grinevald, Petrika Ionesco and Joël Jouanneau. From 1973 to 1978, he assisted Roger Planchon. From 1982 to 1986, he worked with Gildas Bourdet and the troupe of actors at La Salamandre in Lille. He played in several pieces and films. 
In the world of opera, he assisted directors Gildas Bourdet and Alain Milianti on La Finta Giardiniera by Mozart at the Festival d'Aix-en-Provence (1984). The first operatic work he directed alone was Albert Herring by Benjamin Britten, presented in May 2000 at the Opéra National de Lyon (conducted by Laurent Gay). In 2003 he directed Otello by Giuseppe Verdi (conducted by Ivan Fischer), again at the Opéra de Lyon. Michel has directed some thirty other productions from 1984 until 2009.