Practice is the method Yuval Pick has been developing for several years. 
It nourishes his dance and is the daily training method of his company's dancers. Practice offers professional and non-professional dancers tools to connect with their bodies and to encounter those of others in a different way, through our creativity and imagination. 
With Practice, every movement is considered as an action, materialized by a precise intention. Each intentioned action is a manifestation of the self. This fundamental principle opposes the idea that movement must produce an aesthetic form.
To enable dancers to discover actions, Yuval Pick developed a work on the "imaginary body". Through playful and organic images, the "imaginary body" is awakened and transforms one's perception of the body. These different images, often drawn from the mineral, animal or plant world, allow the participant to make actions and to find their intentions.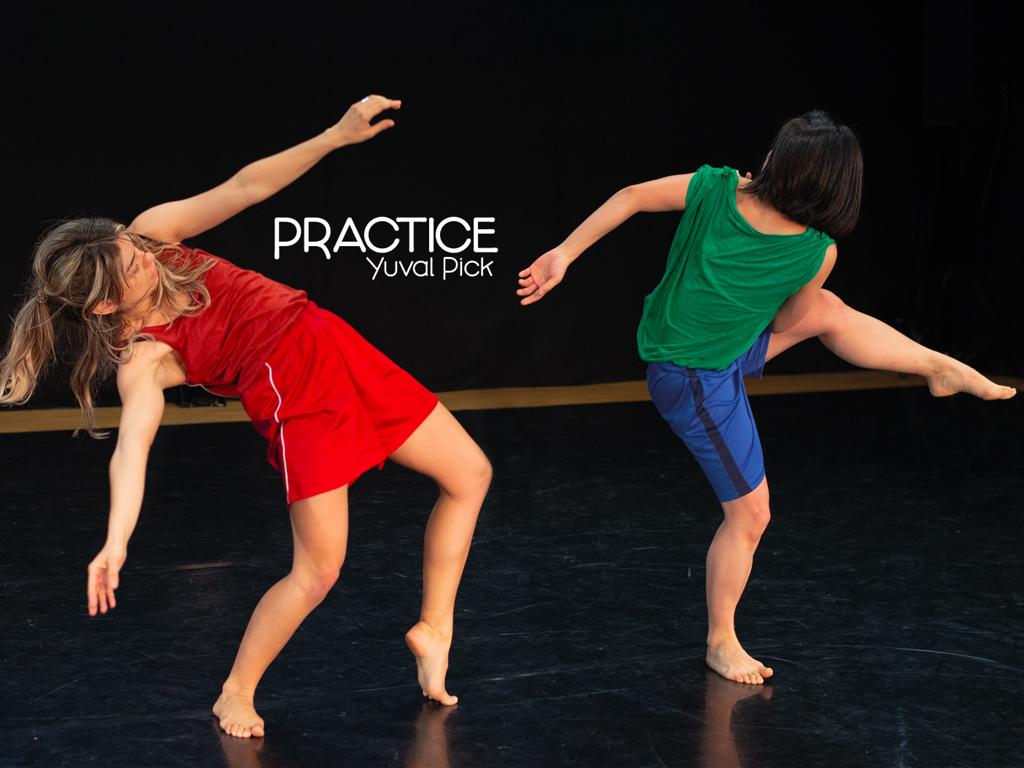 "Practice enables people to realize that the space between us can be modified and adjusted. It can be invented, reinvented, worked on."
— Yuval Pick
Students of Université Jean Moulin Lyon 3
Students of Sciences Po Lyon
École supérieure du professorat et de l'éducation de l'académie de Lyon (ESPE)
People from « Garantie Jeunes » de la Mission Locale de Rillieux-la-Pape
Patients from Hospital « Le Vinatier »
Patients from Institut Médico-Educatif de Vandoeuvre-lès-Nancy
Prisoners of Maison d'arrêt de Corbas
The public around the shows : National Forum of Music, Wroclaw (Pologne)
La Scène Nationale de Saint-Nazaire
L'Empreinte, Scène Nationale Brive – Tulle
KLAP, Maison pour la danse à Marseille
l'Autre Scène du Grand Avignon, Vedène
Students of Lyon Opera's Ballet (France)
Students of Frankfurt Academy of Theater and Dance (Germany)
Workshop in Micadanses Paris
Workshop in CN D Lyon and Paris
Workshop in Le Pacifique CDCN de Grenoble (France)
Students of CNDC d'Angers (France)
Interns of CNSMD Lyon (France)
Interns of CNSMD Paris
Students of Manufacture d'Aurillac
Students of Xinghai Conservatory de Canton (Chine)