"I am fascinated by the way groups can transform a space through the organic addition of identities. My work is about making bodies interact, starting from the idea that each of us examines our world and our own essence by combining with others."
Yuval Pick
Yuval Pick's artistic project at CCNR is based on three needs: the urgency of creating a common space where everyone can experience their uniqueness; the need to support the art of dance and choreographic writing; and the importance of developing and increasing the visibility of the dancer's place in society as a performer – transmitter – creator.
Yuval Pick's pieces and CCNR's other activities are born from these three axes.
One of the distinctive features of Yuval Pick's project is the presence of a group of five permanent dancers at the Centre Chorégraphique National. A permanent company creates a dynamic that allows the writing of movement to be done in greater depth, and also enables the team to build and establish a repertoire. The existence of a permanent company also assures the complete conception of the artist-performer, putting our dancers at the heart of the creative process. Project after project, the creativity of each individual develops and the dialogue between the choreographer and dancers is enriched.
Patrick Bouchain, Loïc Julienne
and Sébastien Eymard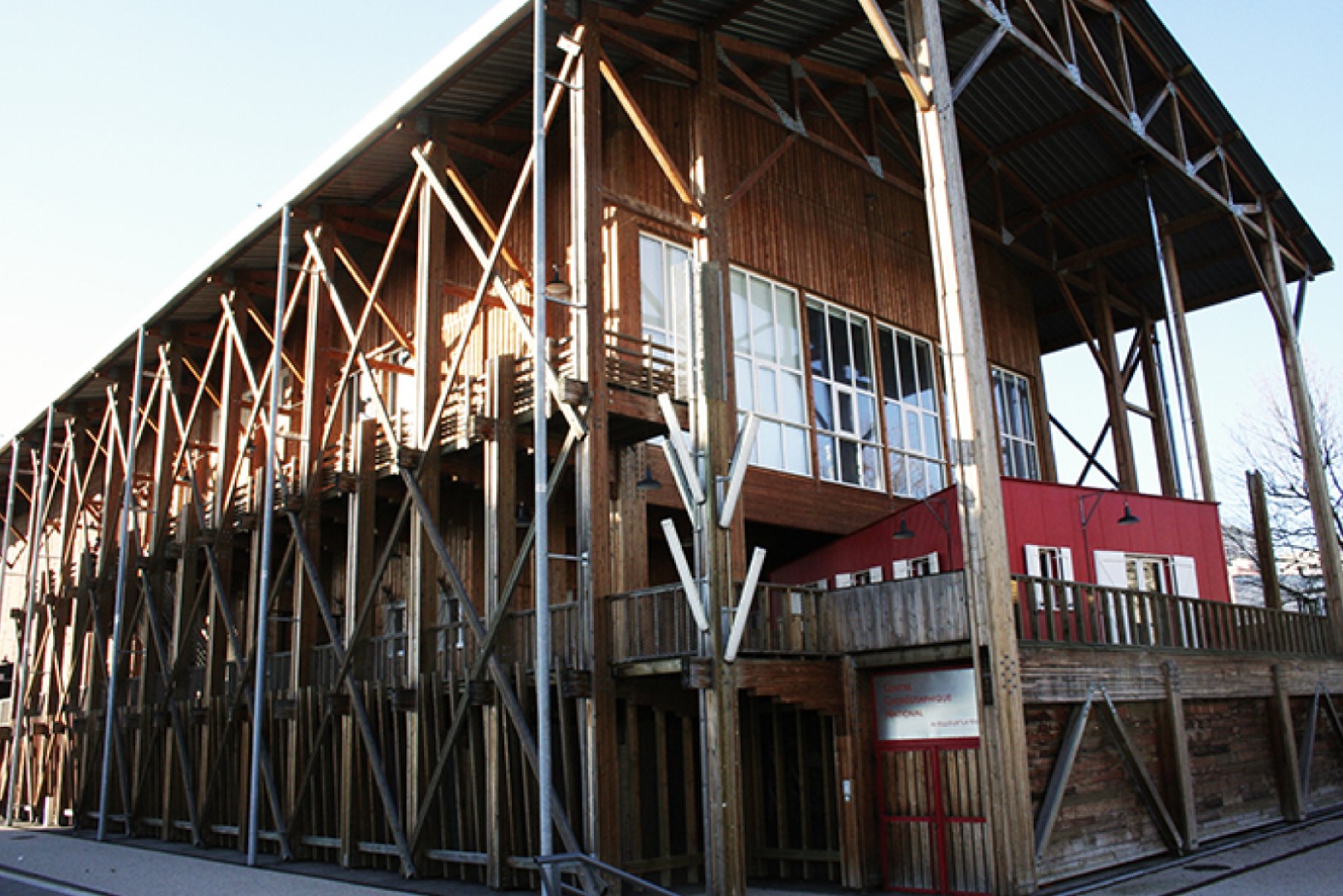 The Centre Chorégraphique National of Rillieux-la-Pape occupies a space specifically designed and built for its activities. The new workspace, purpose-built by Parisian architects Patrick Bouchain, Loïc Julienne and Sébastien Eymard, was inaugurated in 2006, when it became the home of the company led by Maguy Marin, who had become head of CCNR in 1998.

The CCNR building is located in the heart of the district of La Velette in the new city, and boasts panoramic views of the valley around Lyon metropolitan area. The framework and flooring are made of wood, which has significant benefits: it is warm, has great acoustics, is environmentally friendly, and also gives the space its unique character. Although the building's appearance clearly contrasts with those around it, it nonetheless integrates well into the urban landscape, rising up like a tower of dance with numerous openings to the exterior. 
Director
Yuval Pick
Admin
Serge Kolski
Single accountant
Alexandra Poizat
Administrative and accounting assistant in apprenticeship
Alpha Oumar Souaré
General secretary
Dorothée Alemany (replacing Ophélie Coq)
secretaire.generale@ccnr.fr
Permanent dancers
Noémie De Almeida Ferreira
Madoka Kobayashi

YuPi dancers 23/24
Lucie Besançon
Johanna Ekström
Laurie Kokoreff-Brütt
Raphaël Quintanel
Florian Roger-Homs

Artistic coordinator and choreographic assistant
Sharon Eskenazi
In charge of production and administration
Océane Demeure
production@ccnr.fr
Media & Cultural projects coordinator
Frédéric Merme
Relay teacher
Elodie Morelon
Secretariat, visitors and project coordinator
Adriana Falcone
Communication and press relations manager
Honorine Reussard
Communication assistant in apprenticeship
Sara Capaldi
communication@ccnr.fr
Technical Director
Thalie Lurault
Site Manager
Jean-Philippe Rabilloud
Maintenance
Mary Carmel Drapeau
Production Les Yeux Dans Les Mots
Jonathan Boyer
jonathan@lydlm.fr
Marylou Vernel
marylou@lydlm.fr
CCNR BUREAU  
President
Jean-François Marguerin
Treasurer
Thierry Léonardi
Secretary
Mélanie Garrabos
CCNR BUREAU 
President
Jean-François Marguerin
Treasurer
Thierry Léonardi
Secretary
Mélanie Garrabos
Members
Arnaud Antolinos
Monique Barbaroux
Yvon Deschamps
Jean-Michel Gremillet
Nadjima Mchangama
Florence Poudru
Jean-Paul Rodet
Nadjima Saïdou