Intended as a dance factory and tool for sharing, the CCNR offers resources and space for all. This policy entails strategic decision-making to allow the CCNR to give increased support for projects, characterized above all by their high quality artistic approaches and diverse writing.
Every year, the Accueil Studio program grants selected projects a co-production budget and a residency in La Velette's dance studio or in partner's places.
Rouge est une couleur froide
October 30th to November 19th 2021 – La Velette Studio / CCNR
January 3rd to 7th 2022 – l'Echappée, Rillieux-la-Pape
May 2nd to 14th 2022 — L'Échappée, Rillieux-la-Pape
The Matières Premières program was set up by Yuval Pick shortly after he arrived at CCNR to support young creatives. Since then it has provided support for the Collectif A/R for two consecutive years, from 2015 to 2017, and for choreographers Thô Anothai in 2017, Daniele Ninarello in 2018 and Malika Djardi in 2019.
January 10th to 15th 2022 — KLAP Maison pour la danse à Marseille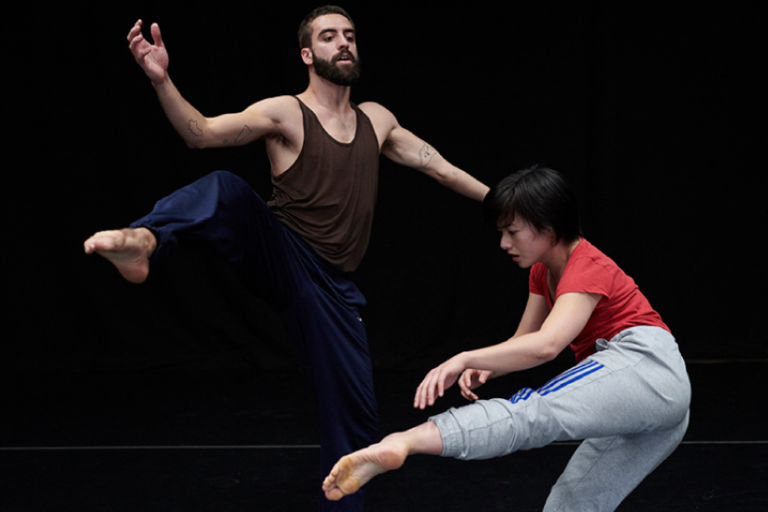 Want to apply?
Please, send your application (presentational dossier + provisional budget + schedule + internet links to video recording):
before March 25, 2022 ;
by email: accueil.studio@ccnr.fr
(in the subject line please write: application for residency 2023).
Votre dossier
comprendra :
Pour les demandes "accueil-studio" sur l'année 2021.
Suite à l'incendie qui a endommagé une partie du Centre Chorégraphique National de Rillieux-la-Pape en octobre 2017, nous ne serons pas en mesure d'assurer une mise à disposition d'espace pour l'année 2020. Nous vous informerons des conditions d'accueil en fonction de l'évolution de la situation du bâtiment. 

Les apports en coproduction sont maintenus, pour nous adresser votre demande merci de nous envoyer vos dossiers comprenant :
Le dossier de présentation de la création objet de la demande (préciser le nombre de personnes en résidence de création sur le projet ainsi que les dates de résidence prévisionnelles)
Une présentation de la compagnie
Le budget prévisionnel du projet
Le calendrier prévisionnel de création, et éventuellement d'exploitation (avec date et lieu de la première)
Les liens internet vers les captations vidéo de vos dernières créations